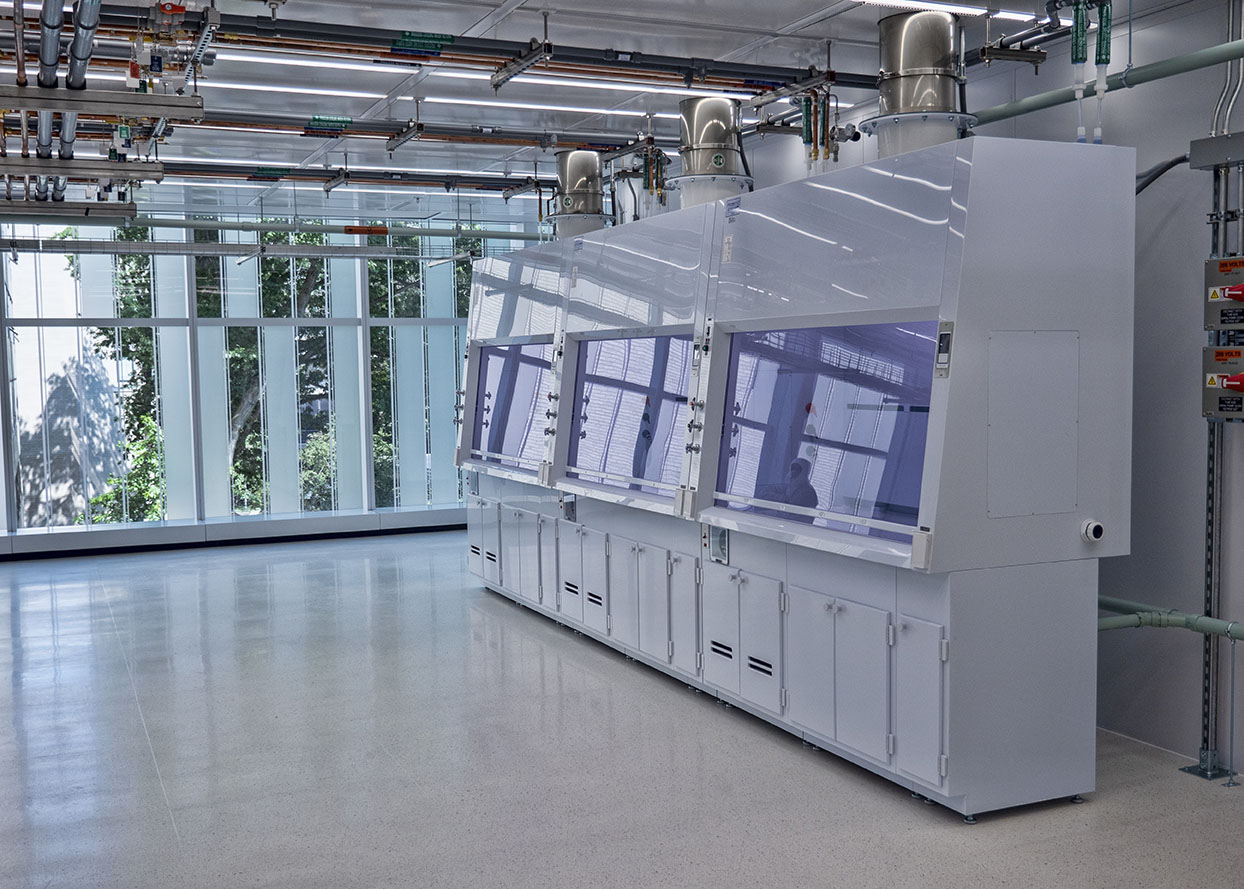 After over 40 years of pioneering custom wet process stations, there are very few challenges our veteran technical staff hasn't seen and tackled. The Microvoid line of wet benches includes several standard base models, each possessing specific design feature characteristics. The specific model is chosen based on the complexity of the customer's process and ergonomic considerations.
Factors which influence base model selection include:
The nature of the chemical process Chemicals being used
Desired location of the process controls
Need for perforated, solid, and/or segmented work decks
Necessity for built-in laminar flow supply air
Open architecture (for placement in cleanroom) versus fume hood style
Underneath containment tub, lip exhaust and/or vented cabinet storage considerations
The need for automation
Once the base model is selected, our engineers work with the customer to select from an exhaustive array of process tanks, sub-assemblies, and plumbing/electrical systems. The result is a quality wet station which precisely fits the customer's unique process needs. Microvoid® acid stations are typically built in polypropylene, PVDF, PVC, and PTFE. Our solvent stations are usually constructed entirely of stainless steel. All Microvoid® wet process equipment is quality built to applicable electrical, fire, safety, and performance codes, including NEC, NFPA, OSHA, FM-4910, SEMI S2-93, and SEFA.
Learn more about our family of Microvoid® wet process equipment: