CS-41 Chemical Process Station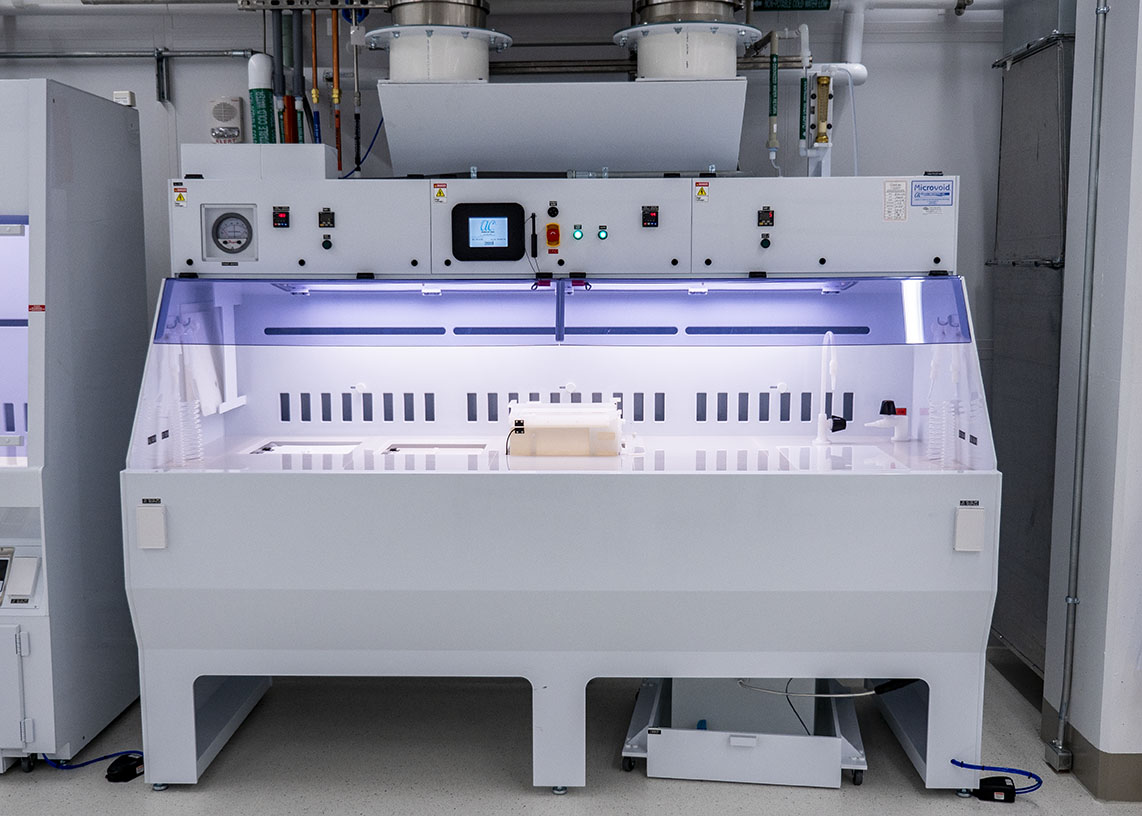 Designed to operate in a cleanroom, the Microvoid® Model CS-41 has an open upper architecture, allowing overhead cleanroom laminar flow air to 'wash' the interior of the station, creating an ultra-pure process environment. The CS-41 is also designed very carefully to ensure operator protection, passing the strictest ASHRAE 110 trace gas containment test.
The Microvoid® Model CS-41 Chemical Wet Process Station has been Air Control's "workhorse" model since 1970.
Features:
A full unit-width leak containment tub/exhaust plenum, underneath the worksurface

A wide array of chemical processing temperature controlled baths, rinse tanks, and process tooling (spinners, hot plate wells, heated ultrasonic cleaning tanks) available for 'flush/recessed' installation within the wet bench
Lip exhaust around all bath or well perimeters for localized high velocity fume containment
Complete PLC/HMI interface and control of all wet bench system parameters traditionally available in all Microvoid® Wet Process Station models
All safety systems and interlocks/inhibits, alarm hierarchies, and BMS communications capabilities available in all Microvoid® Wet Process Stations
Vented base cabinets underneath containment tub/plenum
Chemical waste collection carboys in base cabinet in leak containment drawers or carts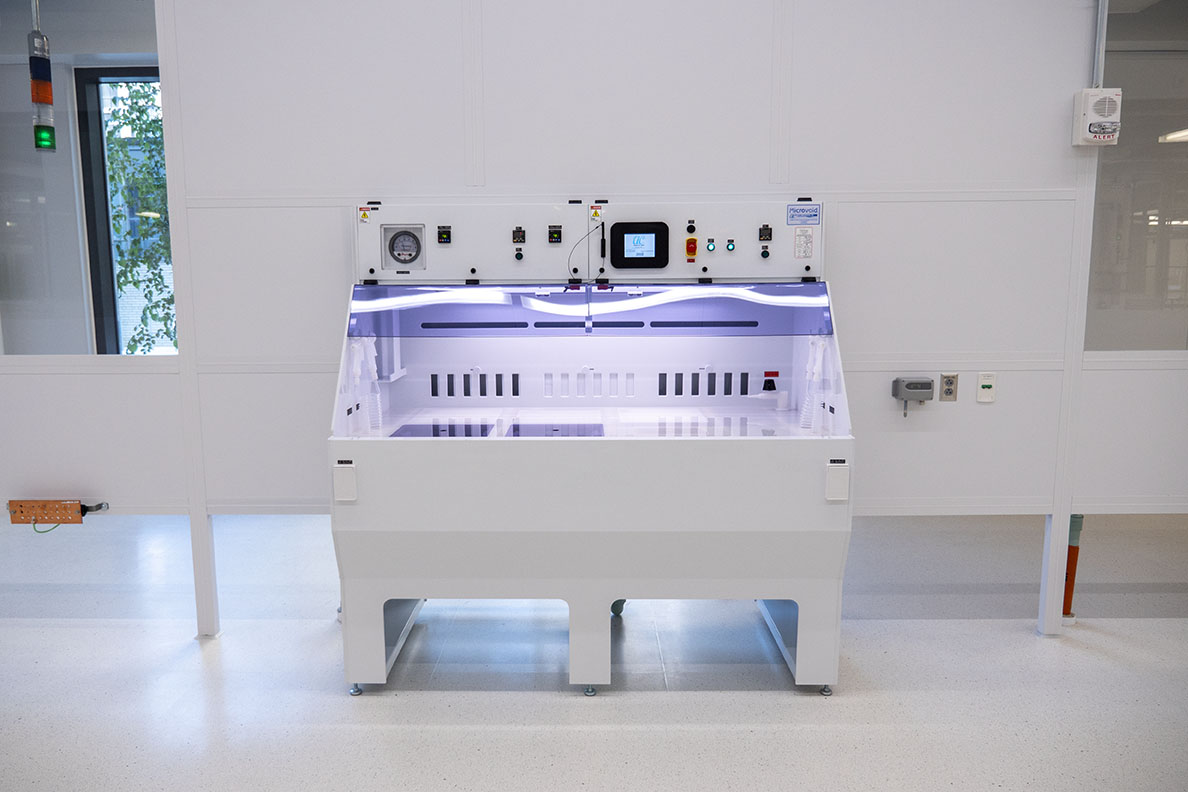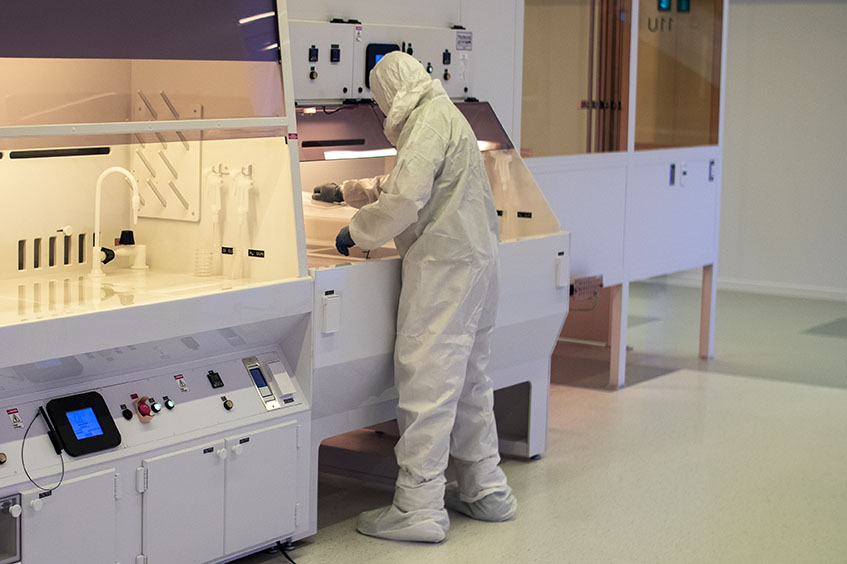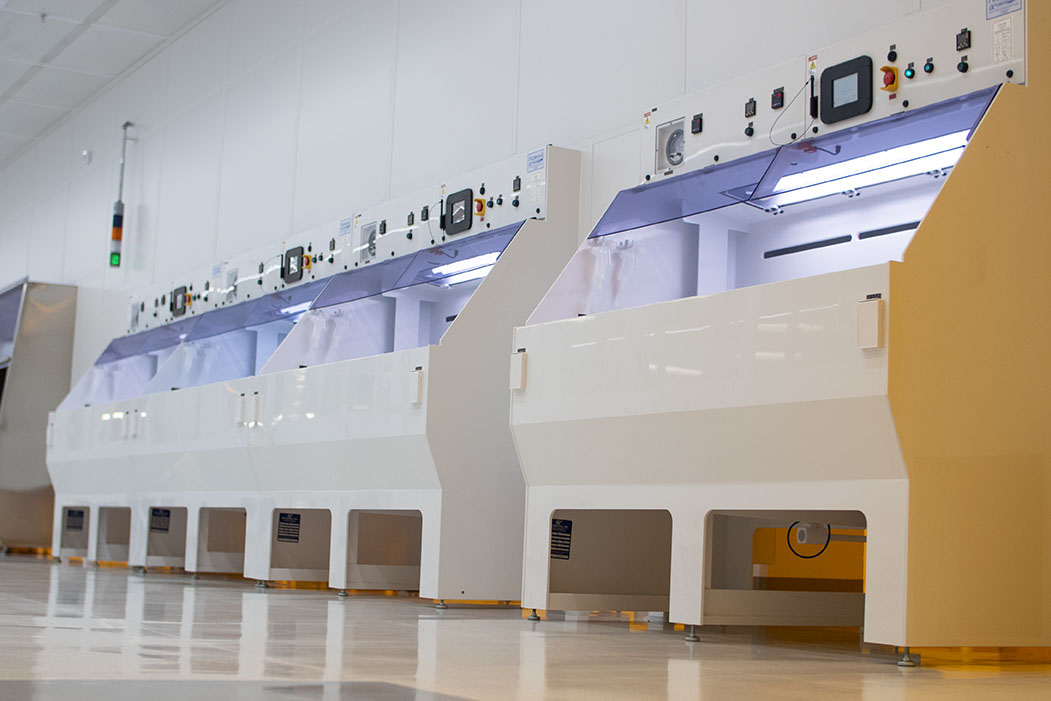 The Microvoid® Model CS-41 allows for complete flexibility in terms of user process needs. Air Control's proprietary "floating infrastructure" feature facilitates easy lift-out of any recessed process bath or sub system, along with its under-worksurface support infrastructure. This simplifies replacement of baths and systems in the future without cutting and re-welding of station infrastructures. Additionally, all CS-41's are designed with accessible wiring chases, plumbing pass-throughs, extra electrical compartment space, PLC I/O upgrade availability, and physical space for future sub system controllers, generators, and monitors.