CS-50D High Performance Chemical Wet Process Station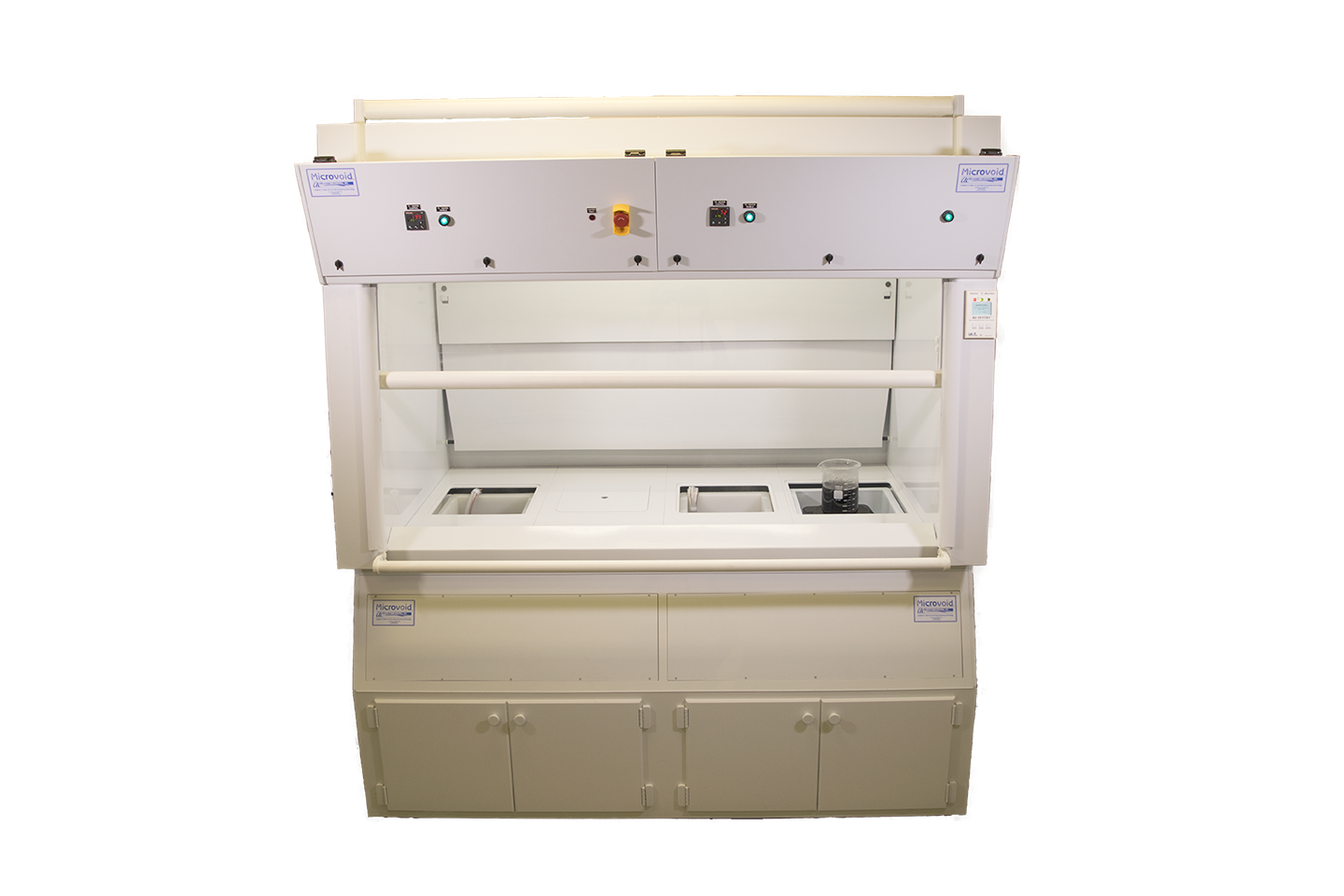 For several years Air Control has been manufacturing Lab Crafters' Patented Air Sentry® High Performance Laboratory Fume  Hood in 100% plastic construction, for applications where coated or exposed metal cannot be tolerated. Now, Air Control introduces a new revolutionary model to its long standing high quality Microvoid® line of wet process stations – The Microvoid® CS-50D – utilizing the Air Sentry High Performance technology.
The Microvoid® CS-50D Chemical Wet Process Station surpasses all hood industry containment testing (ASHRAE 110) with face velocities in the 58 – 70 feet per minute (fpm) range, with an 18" high, full station width, access opening. As with all Microvoid® Wet Process Stations, the CS-50D Wet Process Station has:
A full wet station-width leak containment tub/exhaust plenum, underneath the work-surface.
A wide array of chemical processing heating baths, rinse tanks, and process tooling (spinners, hot plate wells, heated ultrasonic cleaning tanks) available for 'flush/recessed' installation within the wet bench.
Lip exhaust around all bath or well perimeters for localized high velocity fume containment.
Complete PLC/HMI interface and control of all wet bench system parameters traditionally available in all Microvoid® Wet Process Station models.
All safety systems and interlocks/inhibits, alarm hierarchies, and BMS communications capabilities available in all Microvoid® Wet Process Stations.
Performance Testing Results
Containment tests conducted while multiple heated baths were operational (boiling liquids)