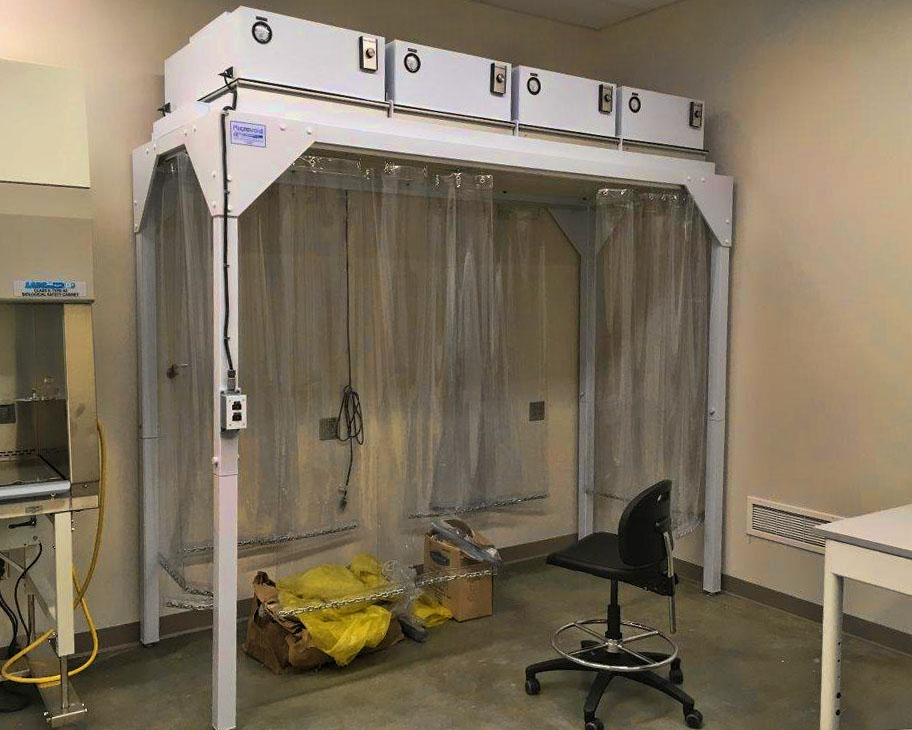 MICROVOID® portable clean rooms are available with clear vinyl curtains (SOFTWALL) or rigid non-shedding wall systems (HARDWALL).
Softwall Portable Clean Rooms
MICROVOID® Softwall Low Profile Vertical Laminar Flow Clean rooms feature a variable number of MICROVOID® 4LP (low profile) fan-powered HEPA clean air modules, mounted on an aluminum grid which is bolted to coated, tubular steel legs. The cleanroom can be easily assembled or disassembled and relocated by two persons with simple hand tools.